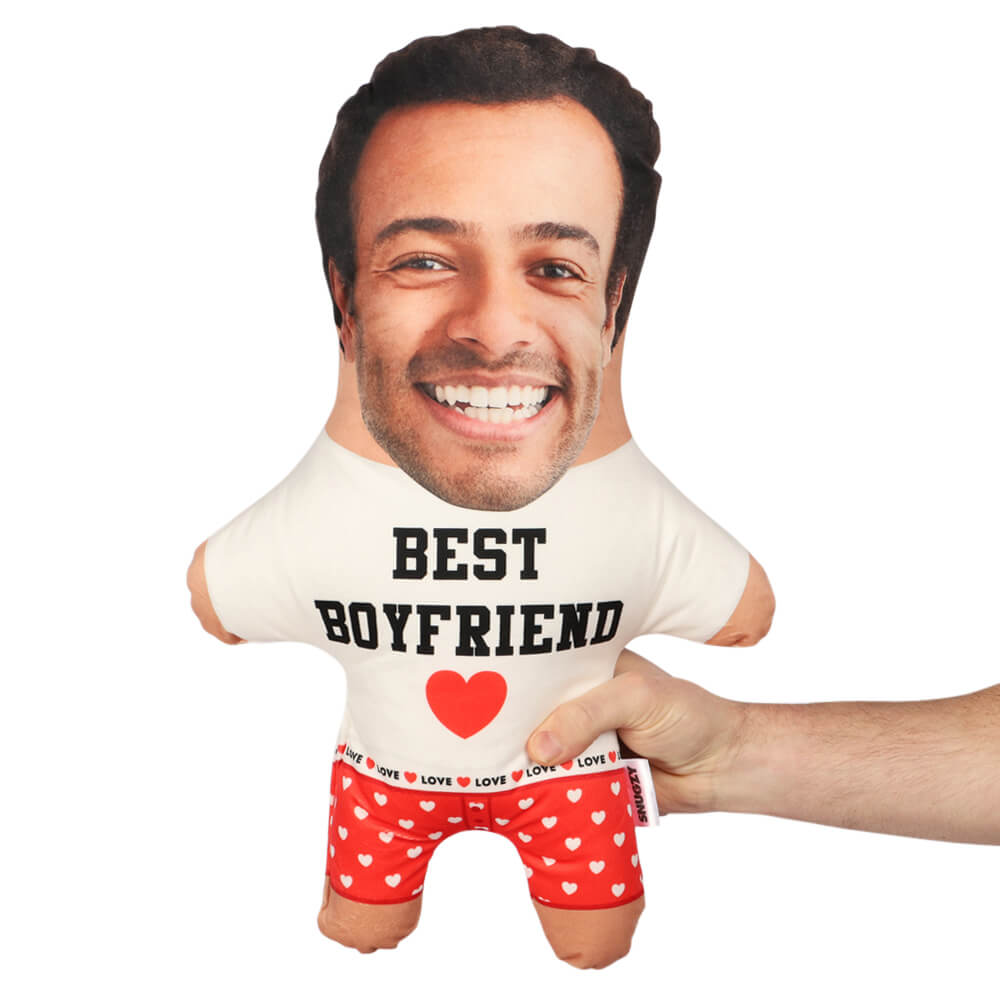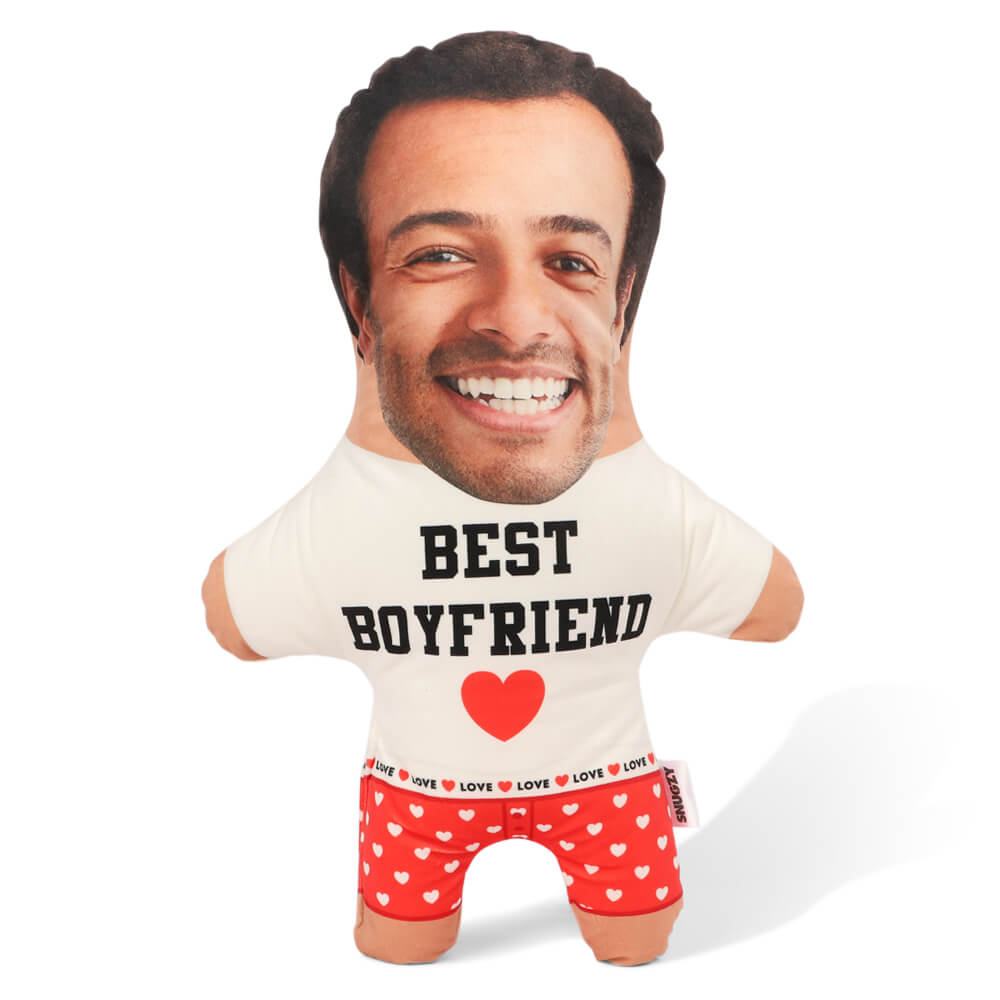 Best Boyfriend Mini Me Doll
Customizations Total: $0.00
Turn yourself, or your boyfriend, into the Best Boyfriend Mini Me Doll. This is better than any other kind of best boyfriend trophy right?
Simply upload your favourite photo to create the perfect gift.
Note: Please ensure you upload a high-quality photo of your full face and we will match the skin tone from your photo on the body.
Approx: (h) 45cm x (w) 30cm
See our delivery times you can expect to receive your order once it's been placed


United Kingdom

Standard: 5 working days
Express: 3 working days
Next Day: Order by 12pm (Mon-Thurs only)
Europe

Tracked: 10 working days
Express: 5 working days
USA

Economy: 16 working days
Tracked: 10 working days

Expedited: 5 working days


Australia
Tracked: 14 working days
Express: 7 working days

Rest of the World
Tracked: 12 working days


**Please note the above timescales are working days (Monday-Friday) 
We use Amazon, DPD, Fedex or DHL to deliver all orders so you can expect to receive pretty swiftly :)