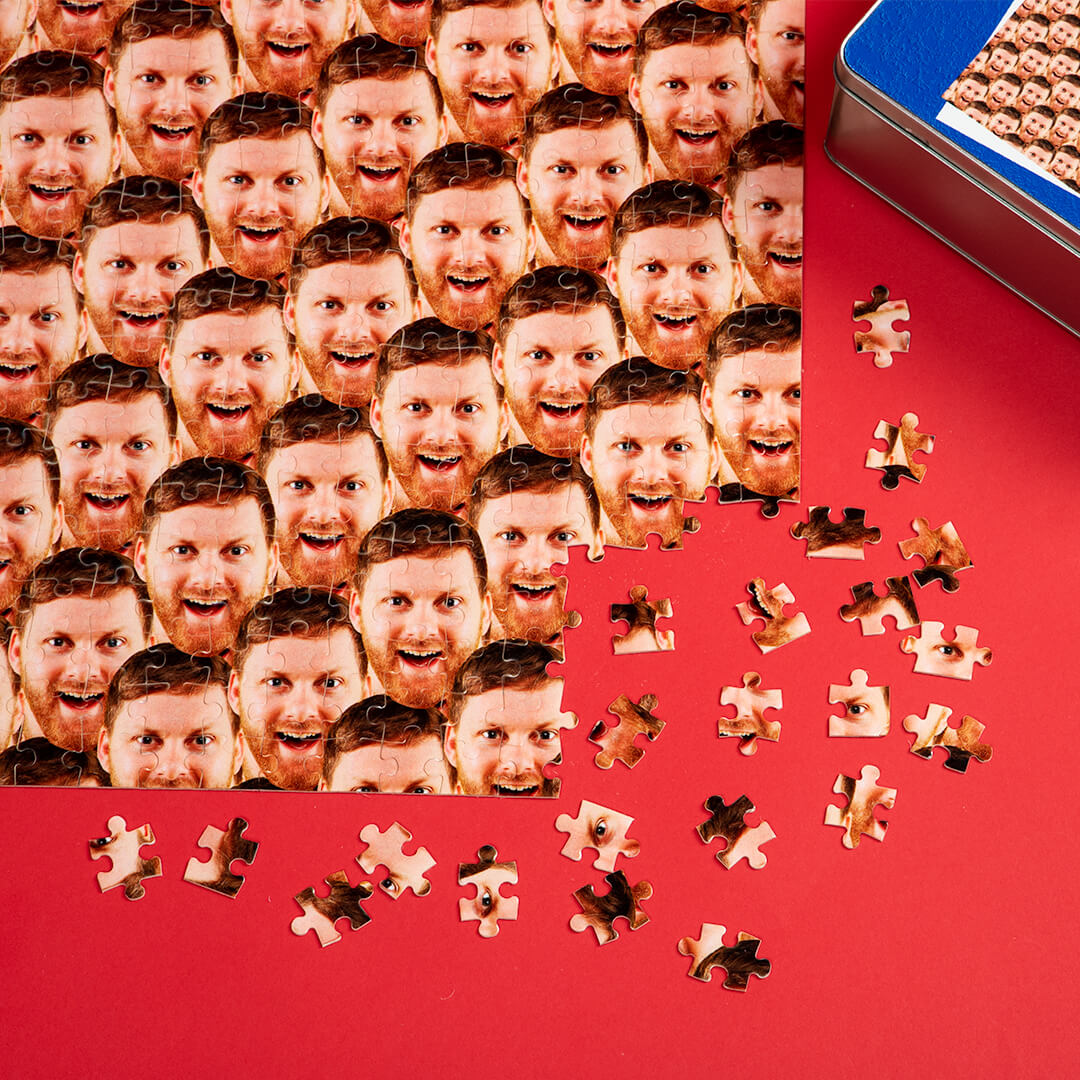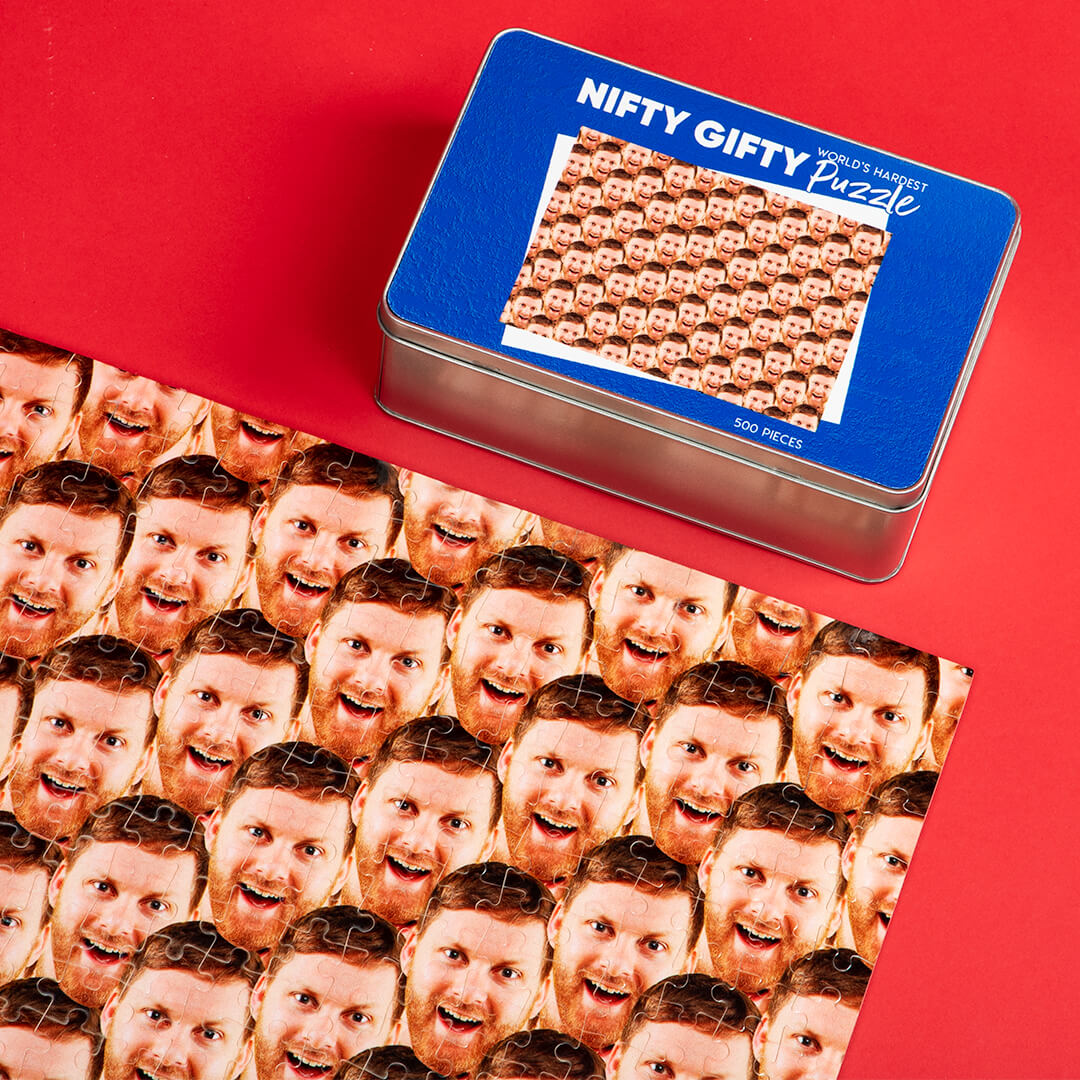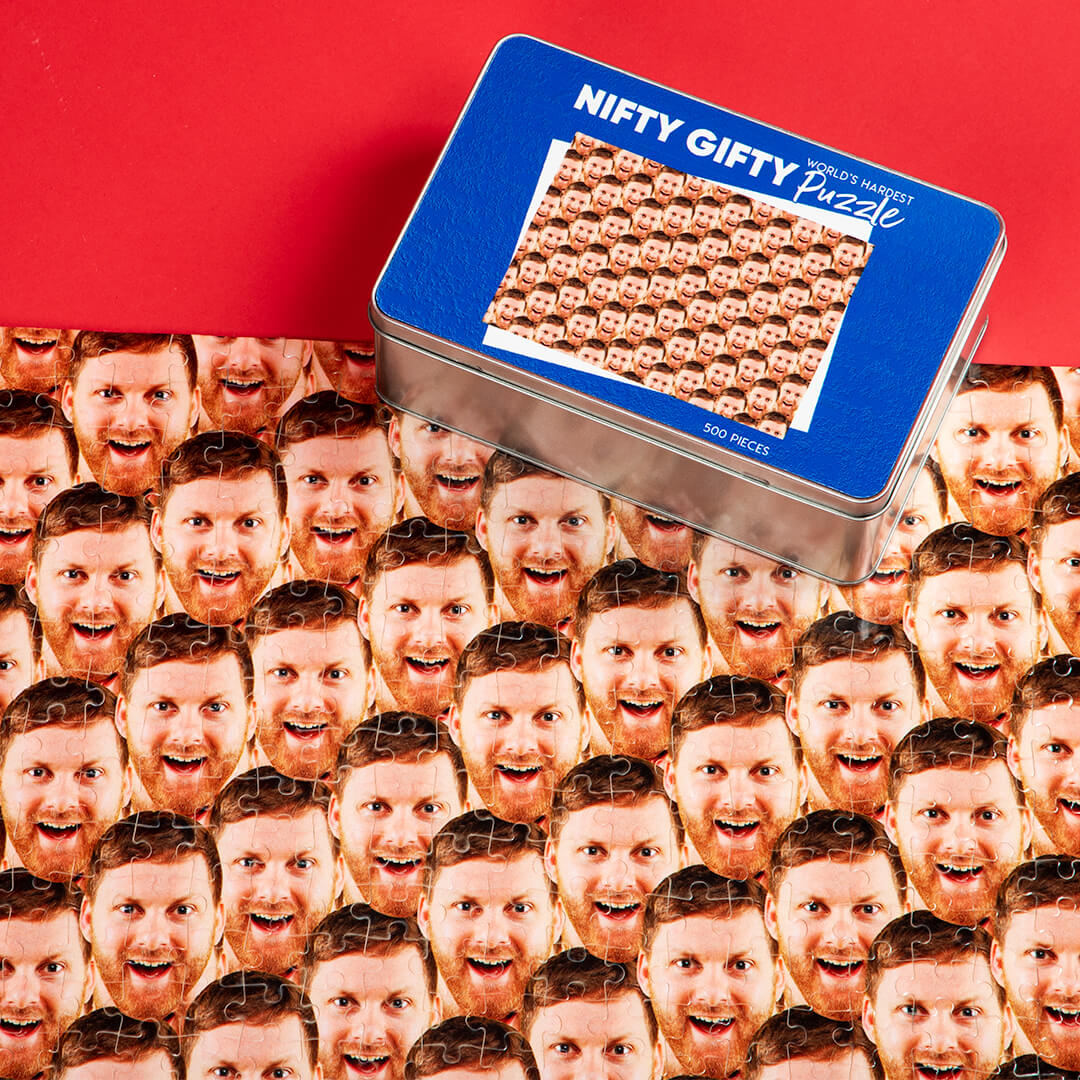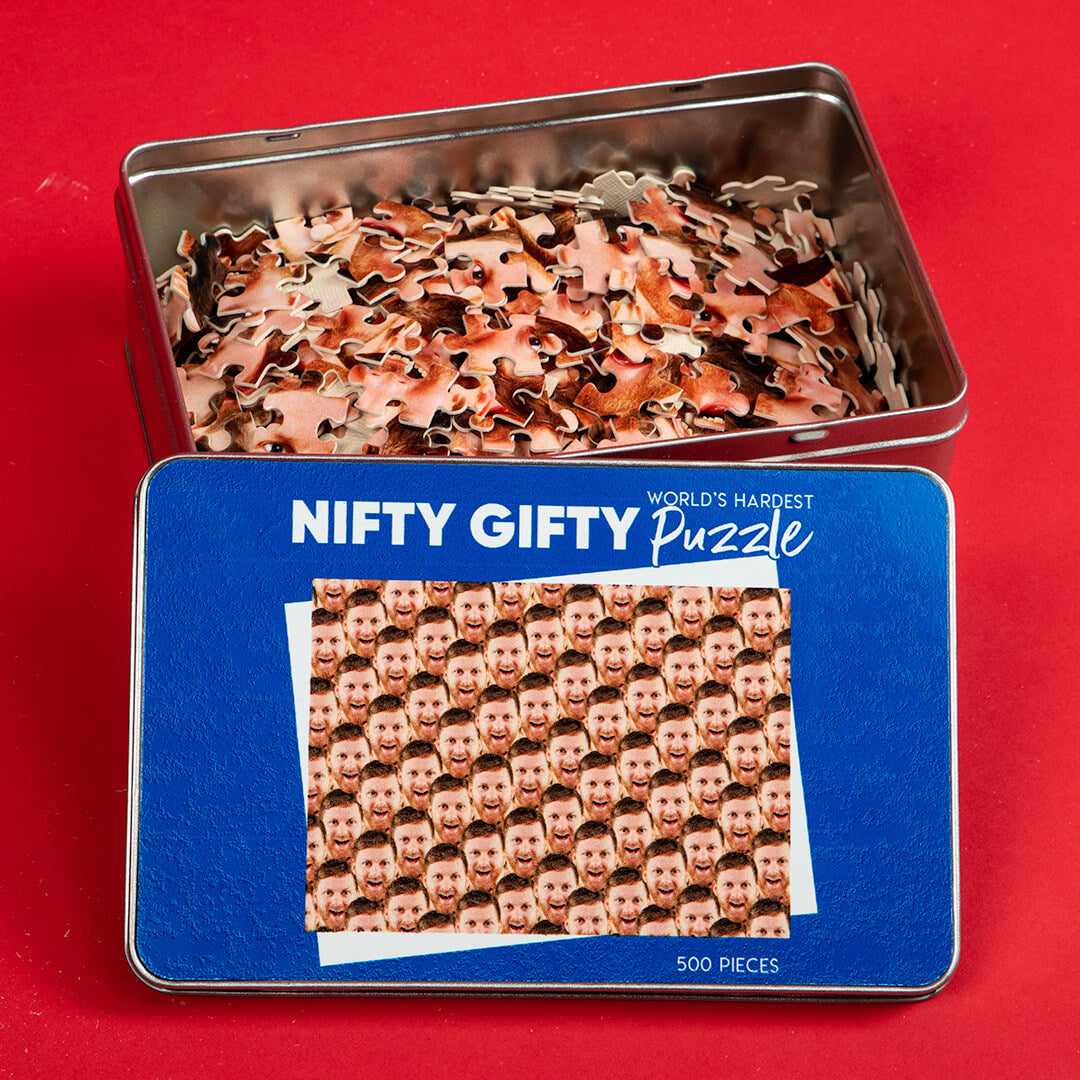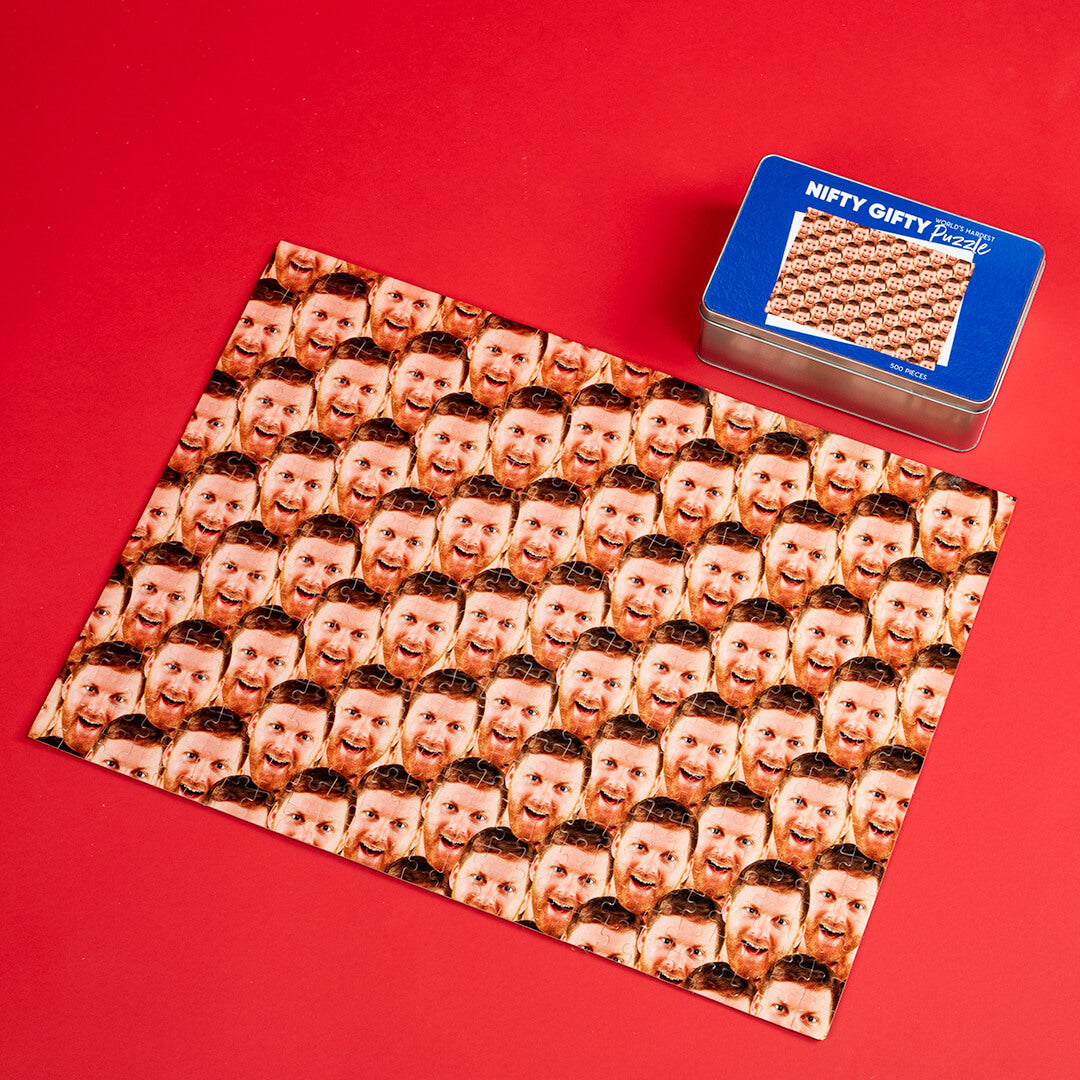 Face Mash Puzzle
Customizations Total: $0.00
Create your very own Face Mash Puzzle
Officially the World's hardest Puzzle!
500 Pieces
The perfect personalised gift
Upload a high-quality image & we'll do the rest
Did you grow up loving to sit down to tackle a good jigsaw puzzle? Hey, maybe you still do! There is no better feeling than when you've been tirelessly working away at finding all the correct places and getting them in the right place. And then after hours of hard work, you put the final piece down and marvel at the masterpiece you have created. 
But let us ask you have you ever wondered what it's like to do a puzzle of your face? Well, now you can with the Nifty Gifty Face Mash Puzzle. Get your face, loved ones, or even pets on your very own personalised jigsaw! What could be better than having their face staring back at you after you have completed the puzzle!

This Face Mash Puzzle is not for the faint-hearted! What could possibly be the World's Hardest Puzzle with this unique design. Do you think you are up to the challenge? Do you have what it take to conquer this next level Jigsaw Puzzle? We believe in you!
Make sure to upload a high-quality image and we'll do the rest!
See our delivery times you can expect to receive your order once it's been placed


United Kingdom

Standard: 5 working days
Express: 3 working days
Next Day: Order by 12pm (Mon-Thurs only)
Europe

Tracked: 10 working days
Express: 5 working days
USA

Economy: 16 working days
Tracked: 10 working days

Expedited: 5 working days


Australia
Tracked: 14 working days
Express: 7 working days

Rest of the World
Tracked: 12 working days


**Please note the above timescales are working days (Monday-Friday) 
We use Amazon, DPD, Fedex or DHL to deliver all orders so you can expect to receive pretty swiftly :)